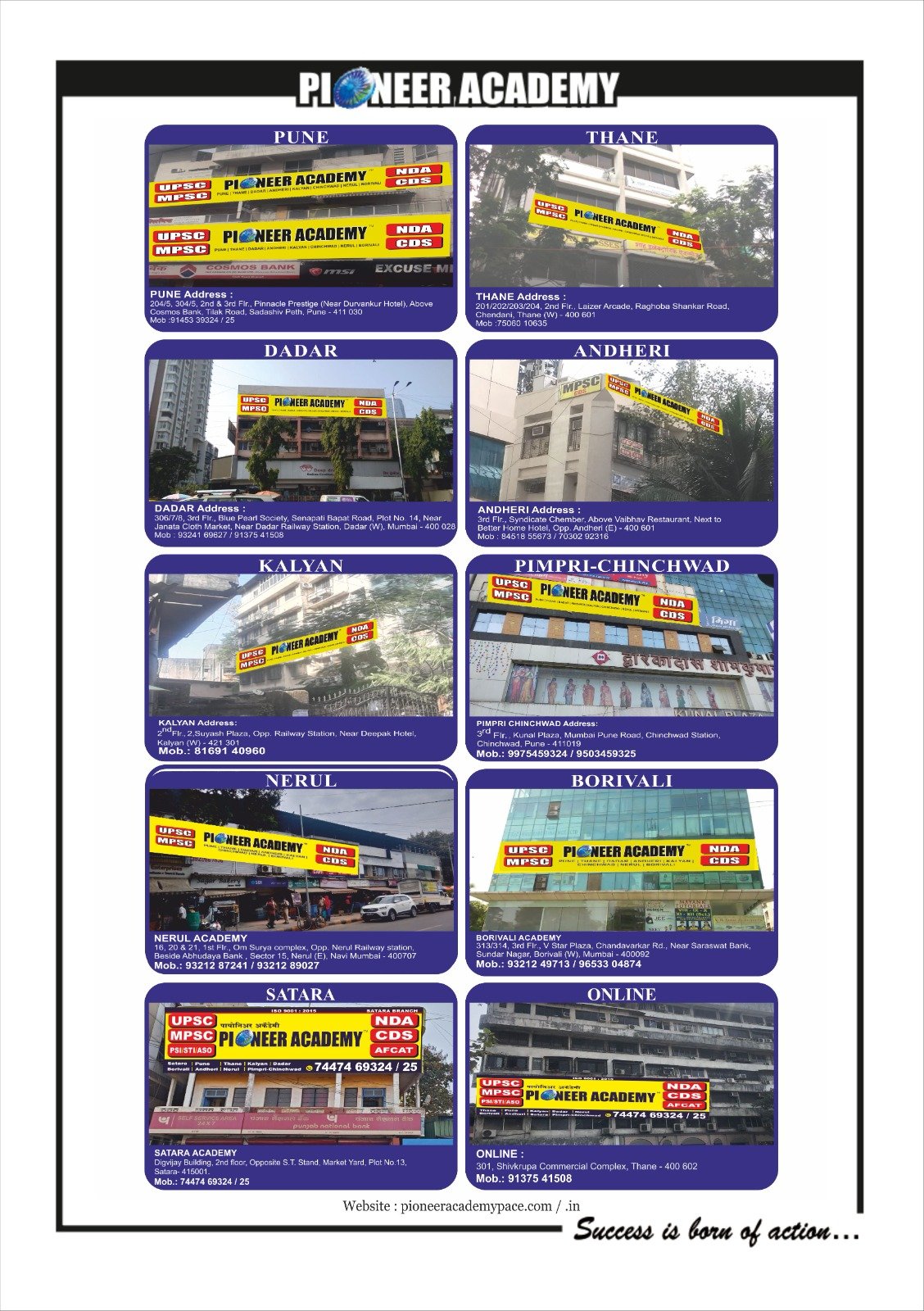 PIONEER ACADEMY is a committed and dedicated organization mainly established to give radical effect to achieve your goals. We at PIONEER ACADEMY are here to help students to march in right direction to achieve their aspiration in civil services. We are completely focused on and dedicated to our students success through:
Providing time bound strategy for study compilation, revision, analysis & writing skills as per requirement of examination.
Logical analysis of facts.
A dynamic, student-centric learning environment in academy.
Personal counseling and mentoring to all our students.
PIONEER'S APPROACH
The way to success passes through three subways viz dedication, related work and persistence. But if it is related to competitive exams, the pendulum must be tilted towards smart work which is in turn a part of related work. Day by day a huge competition is introducing in this sector so as to acquire the powers offered by the same, considering that the old strategy which in includes only hard work, somehow doesn't work satisfactorily. The need of coaching has aroused as a remedy for above. Definitely along with study, a proper approach towards exam surely brings success in less time.
Bank Account Details:
Bank Name - ICICI BANK
A/C Number - 100005005355
Beneficiary Name - PIONEERIAS EDUCATIONAL SERVICES PRIVATE LIMITED.
IFSC Code - ICIC0001000

Google pay : 9372821684